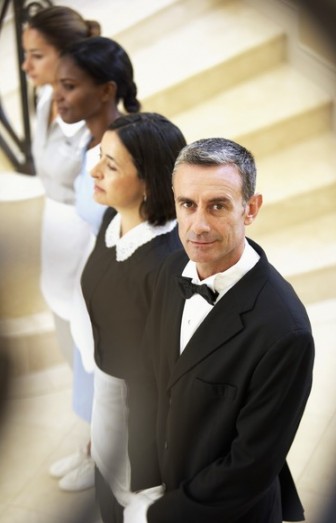 Estate Manager/Chief of Staff
The Estate Manager/Chief of Staff has all the skills and qualifications of a Household Manager (See Household Manager description), and more.  The Estate Manager is required to understand the occupational trades of all staff that he or she oversees and may also have involvement with the employer's corporate entity.
They will generally use executive-level communications skills, have obtained a higher level of education and experience, and have a greater scope of responsibilities.  Such specialized duties can include:
Oversight of additional properties
Management of a larger staff team
Careful financial oversight
Access to highly sensitive/confidential information
Policy making authority
Supervision of significant auxiliary features (such as stables, golf course, vineyard, etc.)
Oversight of private aircraft, yachts, and luxury vehicles
If you are interested in applying, or if you would like more information on the process of hiring an Estate Manager, please contact us at [email protected].